Monday, February 6, 2023 will be a Professional Learning Day for employees. Students will not attend classes. Classes will resume on Tuesday at normal times.

Due to worsening road conditions, Wood County Schools will now be closed today, Tuesday, January 31st. There will be no classes. 261-day employees are to report two hours later than their normal start time.

Wood County Schools will be on a two-hour delay today, Tuesday, January 31st, due to weather conditions. All buses and classes will operate two hours later than normal. Employees will report to work one hour later than their normal start time.

Wood County Schools' Middle School Spelling Bee will be held Thursday, January 12 at 6:00 p.m. at Blennerhassett Middle School.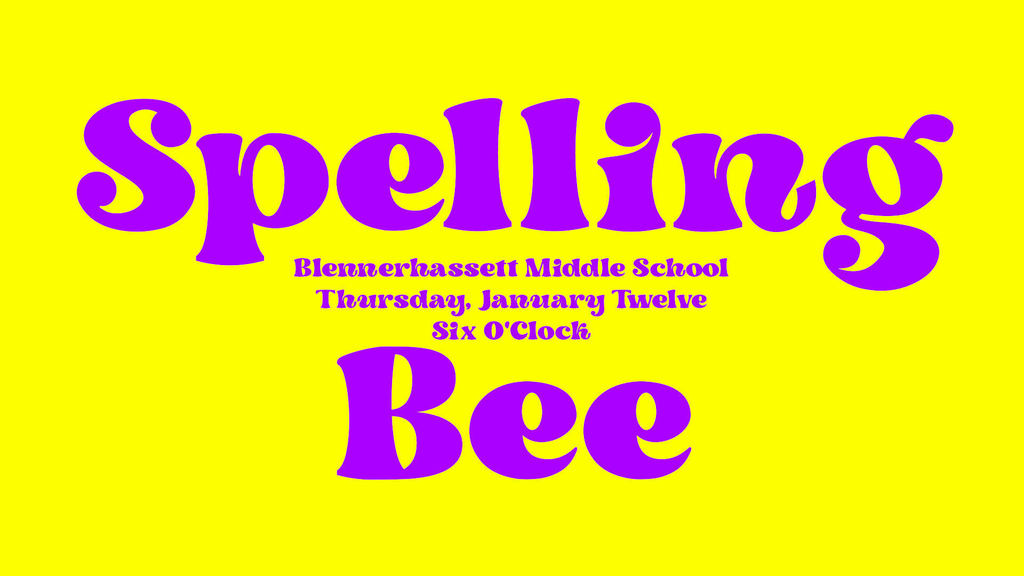 Notice: Wood County Schools will be closed, CODE C, on Friday, December 23, 2022.

Good evening. This is Christie Willis, superintendent of Wood County Schools. During this time of giving and celebration, time spent with the warmth of family and friends is so important. Wood County Schools would like to thank you for your support and dedication and wish you a joyous holiday season. Schools will be closed beginning Thursday, December 22nd. Schools will reopen on Tuesday, January 3rd. Wishing you good health and peace in the upcoming New Year.

Good evening from Wood County Schools. As we honor the men and women who have served our country, we would like to remind you that schools will be closed tomorrow, November 11th, in observance of Veterans Day.

We would like to remind you that Wood County Schools will be closed tomorrow, Tuesday, November 8th as our school buildings will be used for election day voting centers. Schools will reopen Wednesday morning. We hope you have a nice evening.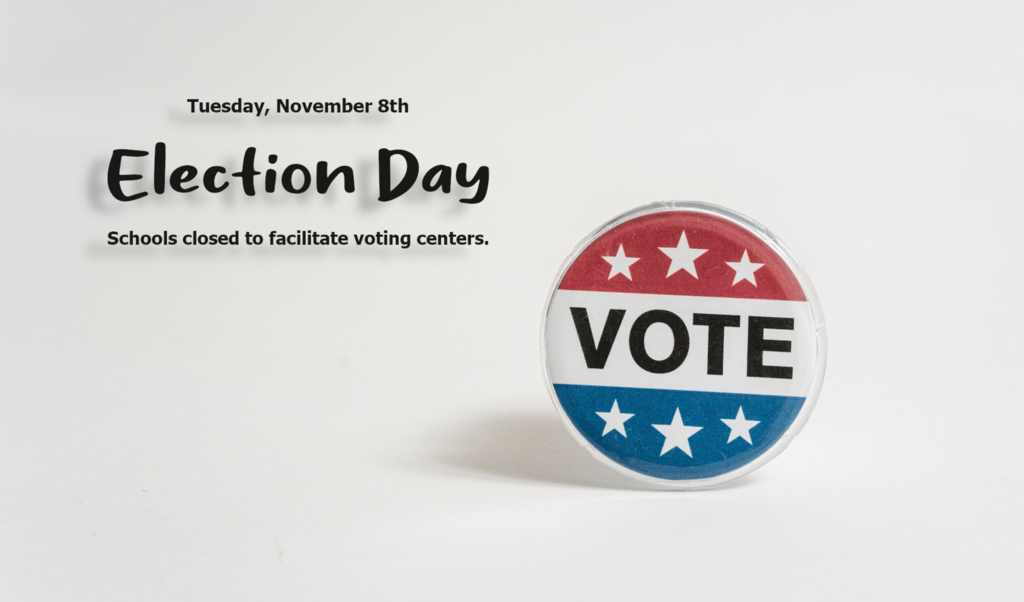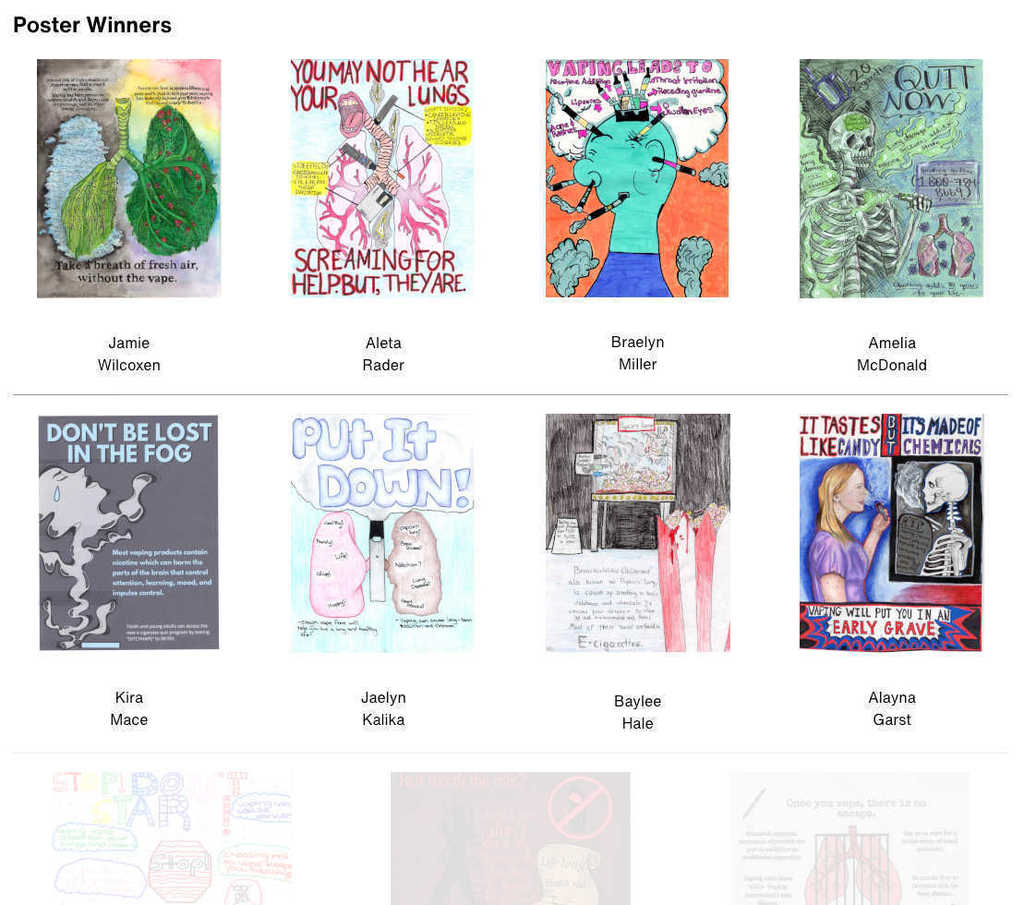 Please join Jeff Sandy, Cabinet Secretary, and Rob Cunningham, Deputy Cabinet Secretary, from the WV Dept. of Homeland Security at 5:30 pm this evening at PHS in the auditorium. Learn more about the Governor's School Safety Initiative and the "See Something, Send Something" app.

HMS students and families, basketball and wrestling seasons are about to start. In order to tryout students must have a current WVSSAC sports physical on file in the office or turned into the coach before trying out. Student GPA of a 2.0 still applies. Monday October 31 is the first day for girls basketball tryouts. The 6 and 7/8 girls basketball coaches are having combined tryouts from 3:30-5:00. Monday, November 7 is the first day for boys basketball tryouts and Wresting. Wresting practice is from 5:30-7:30 The 6 boys basketball tryouts are from 3:30-5:00. The 7/8 boys basketball tryouts are from 5:00-6:30. Tuesday, November 8 is Election Day no practices.

Wood County Schools has made a change regarding the caller ID number for all mass calls and texts in which we want you to be aware. Previously, all mass calls made from Wood County Schools, used for emergencies or other important information, whether from the central office or from any individual school, used the number (304) 420-9520 for the caller ID. Starting today, all school mass calls will show a caller ID number that is the same as the school's main telephone number. District calls will continue to show a caller ID of (304) 420-9520. The caller ID number for any individual school may be verified by visiting the school's webpage and finding the phone number in the footer of the page.

Online threat investigated at PHS, Hamilton Officials at Parkersburg High School and Hamilton Middle School were made aware this morning of a possible threat made in an online chat Wednesday evening. Administrators immediately contacted their school resource officers and began investigating. A student identified as the possible source of the threat was identified and spoken to, as well as the student's guardian. Officials found no evidence of a credible threat to any specific school or person and no weapons were found. The incident remains under investigation, but both schools are secure and safe and there is no indication of a threat at this time. Wood County Schools appreciate those who came forward to share the online post and to make administrators aware of the possible threat. Through the help of students and staff and our school resource officers, the issue was handled quickly and correctly and both schools continue to operate as normal today.


After school tutoring is available Monday through Thursday, 3:30 PM to 4:30 PM. If your student is missing work, struggling with schoolwork, or simply wants a place to get the work done at the end of the day, have them stay after to participate.

Parents, please remind your students that HMS teachers expect them to bring their iPads to school charged. Students may not be able to participate fully in the work of the class if they can't use their iPad because it's charging.

FALL SPORTS PICTURE DAY IS THURSDAY OCTOBER 6TH! Coaches have picture forms for their athletes, but there are also copies in the office. Golf 3:00 PM Tennis 3:15 PM Cross Country 3:45 PM Volleyball 4:15 PM Cheer 4:45 PM Football 5:15 PM