WCS 2022-23 Annual Wellness Report
Wood County Schools are committed to the well being of both staff and students. Students who are active and well-nourished are better learners! Wood County Schools partners with staff, parents, students, and community to prepare students to make healthy choices for themselves.
WCS Wellness Policy is comprehensive and includes standards for daily physical activity and nutritious foods. The Healthy, Hunger-Free Kids Act of 2010 requires all school districts to adopt a wellness policy, assess implementation, and share updates with the community.
Policy 5139 is our district's wellness policy and guides our school district's efforts to establish a school environment that promotes students' health, well-being, and ability to learn.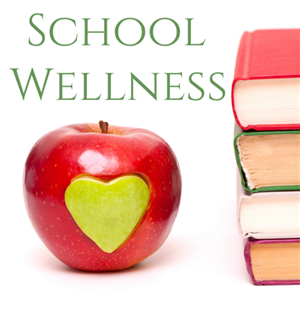 Upcoming 2023-24 Wellness Council Dates
Wood County Board of Education
1210 13th Street, Parkersburg
Room 101-C
Wednesday, September 20th at 3 p.m. (Changed to Wednesday, October 11th at 3 p.m.)
Wednesday, January 24th at 3 p.m.
Wednesday, March 20th at 3 p.m.
Wednesday, May 29th at 3 p.m.